---
New ways to discover the Margaret River Region
Let artists expand your outlook on the waves, wildflowers and wine
Think you know the Margaret River Region? Discover new experiences in wine, wildflowers and waves this spring at Open Studios.
The 16-day event will see 166 hobbyist, emerging and professional artists share their usually private worlds for art-lovers.
Take marri-lined back roads to discover quirky studios and meet the local artists for a fresh take on life around the rivers, forest and surf.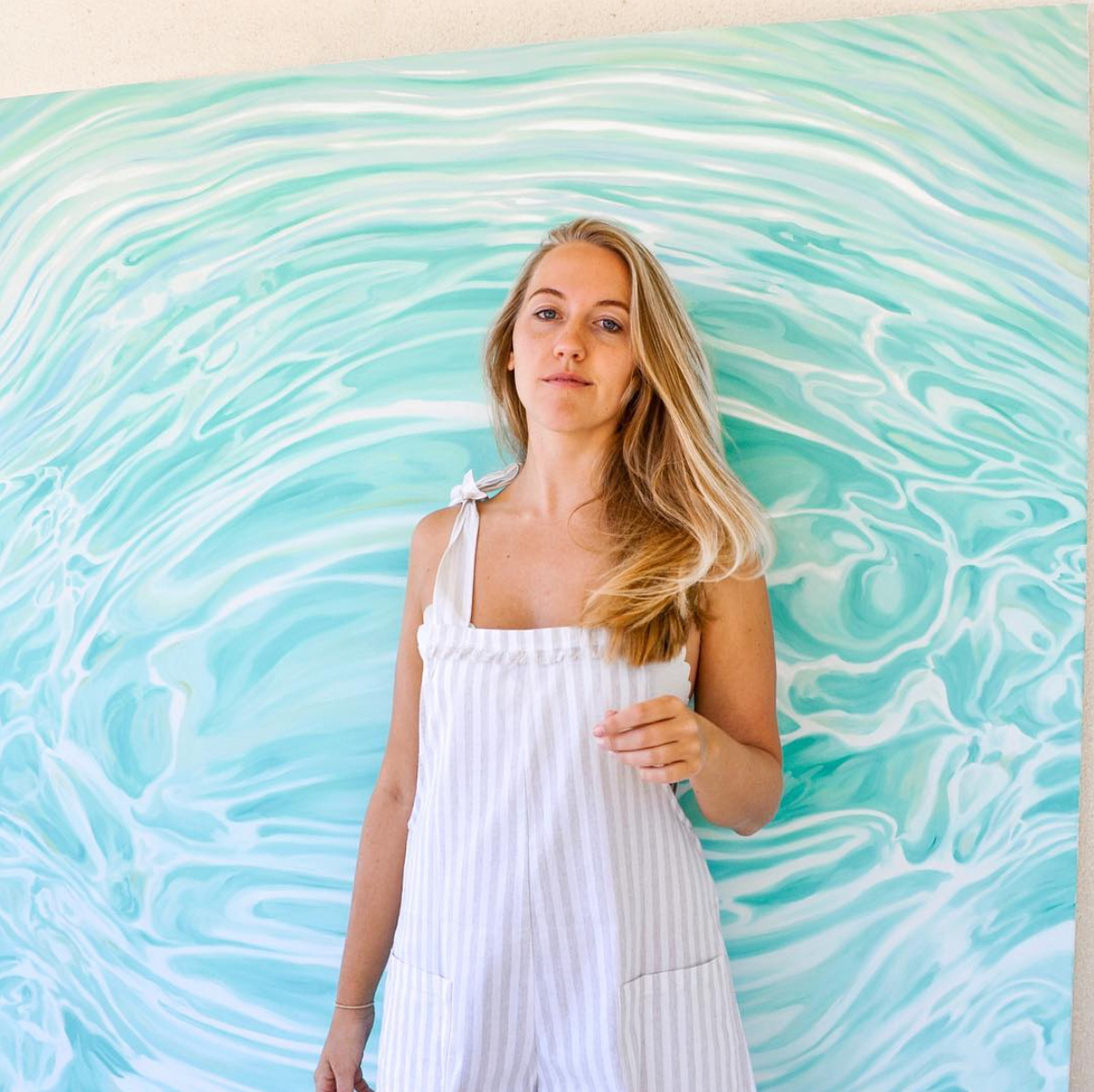 Cool off in the deep blue
Overlooking the turquoise shimmers of Yallingup Beach, Georgia Loxton Knight's hilltop studio is filled with sultry abstracts and large-scale waterscapes depicting daydreams of sun-drenched bathers, boards and bodies in the sun.
If the salty breeze is where you feel most at ease, be sure to check out Kira Price, Carmen McFaull and Soleil Heimlich. Each capture the region's pristine landscapes in a creative and memorable light.
A love story between timber and forest
You've snapped a selfie in Boranup Karri Forest, but this time delve deeper and meet the local woodworkers for a truer connection with local timber. If you're looking for a unique piece of furniture, be sure to find Ben Edwards' studio nestled amongst the towering karris on Caves Road.
Love talking timber? Ewan Cameron, Brendan Booth, Sarah Scheltema and Ian Thwaites also make superb furniture using a mix of local jarrah, sheoak and marri. Trevor Clement crafts heirloom masterpieces including intricate isosohedrons, Keanan Hardegon combines resin in tactile boards, Martin Pavey upcycles reclaimed timber into intricate designs and Shaleen O'Keeffe crafts functional pieces and jewellery.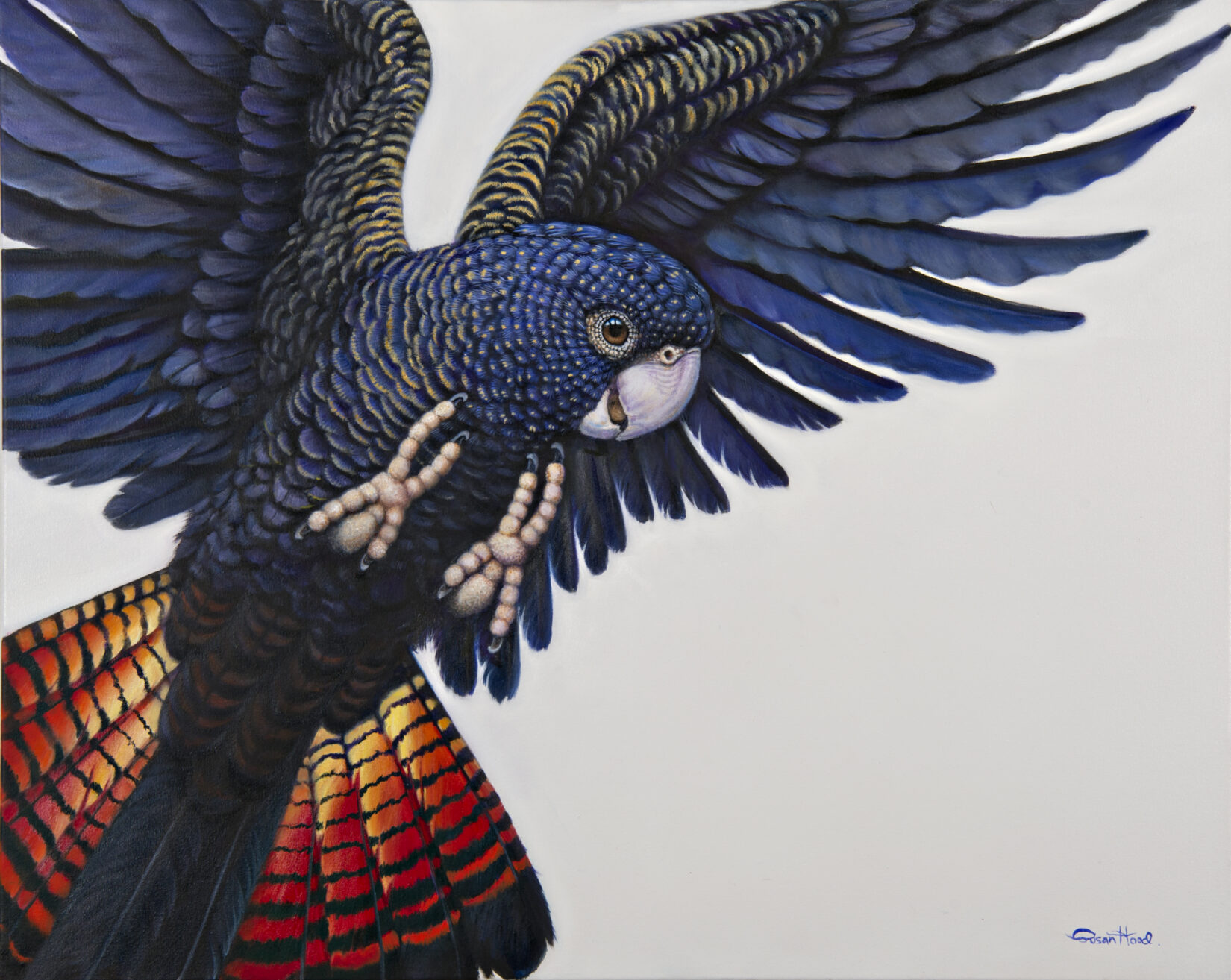 Discover our flying mascots through art
Growing up surrounded with domestic birds, it's no wonder Susan Hood became fascinated by these incredible animals. Her detailed paintings capture the vibrancy of Australian birds, each encompassing the unique characteristics, habits and habitats of the animals.
Be sure to also check out Seamus Hughes' creative designs at The Hive or beloved Kay Gibson's colourful portrayals of the flora and fauna landscapes of Western Australia & Northern Territory.
Canvas and Cabernet celebrated in cellars
Yallingup painter and printmaker Jessica McKiernan is making her Open Studios debut and will be creating from Swings & Roundabouts winery. Jessica aims to captures nostalgic scenes shaped by sentimental stories and memories of growing up in the south west. Swing by for a printmaking workshop, pizza and pinot in the sunshine!
Love this? Also visit Dorothy Gallop at Fraser Gallop Estate, Olivia Lancaster and Mark Hampton at Voyager Estate, photographer Russell Ord at Edwards Winery, Scott Baxter at Gralyn Estate and ceramic artist Yu-Hua Lan at Dormilona Winery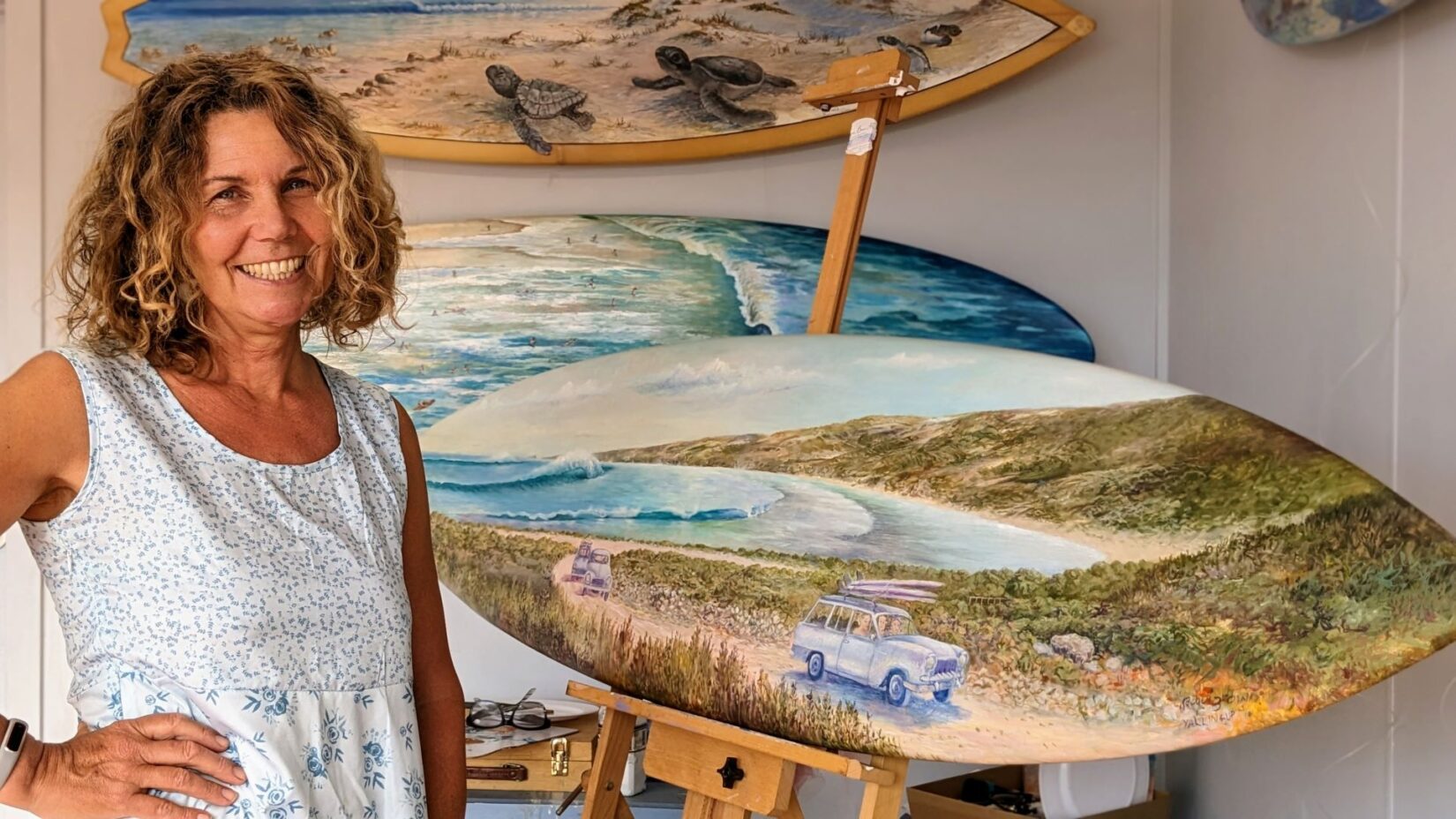 Big barrels honoured through art
After chasing the surf to Margaret River almost 40 years old, Jacqui Brown's vibrant paintings pay homage to the region's early surfing culture. Jacqui frequently swaps canvas for boards, capturing the waves of the South West, as well as abstract pieces, mermaids, sealions, and other fantastical scenes. Be transported to an endless, magical summer in her Margaret River studio.
We couldn't write about our coastline's barrels without mentioning photographer's Russell Ord and Alex Cater, who both manage to capture the Indian Ocean's gnarliest breaks with utter perfection.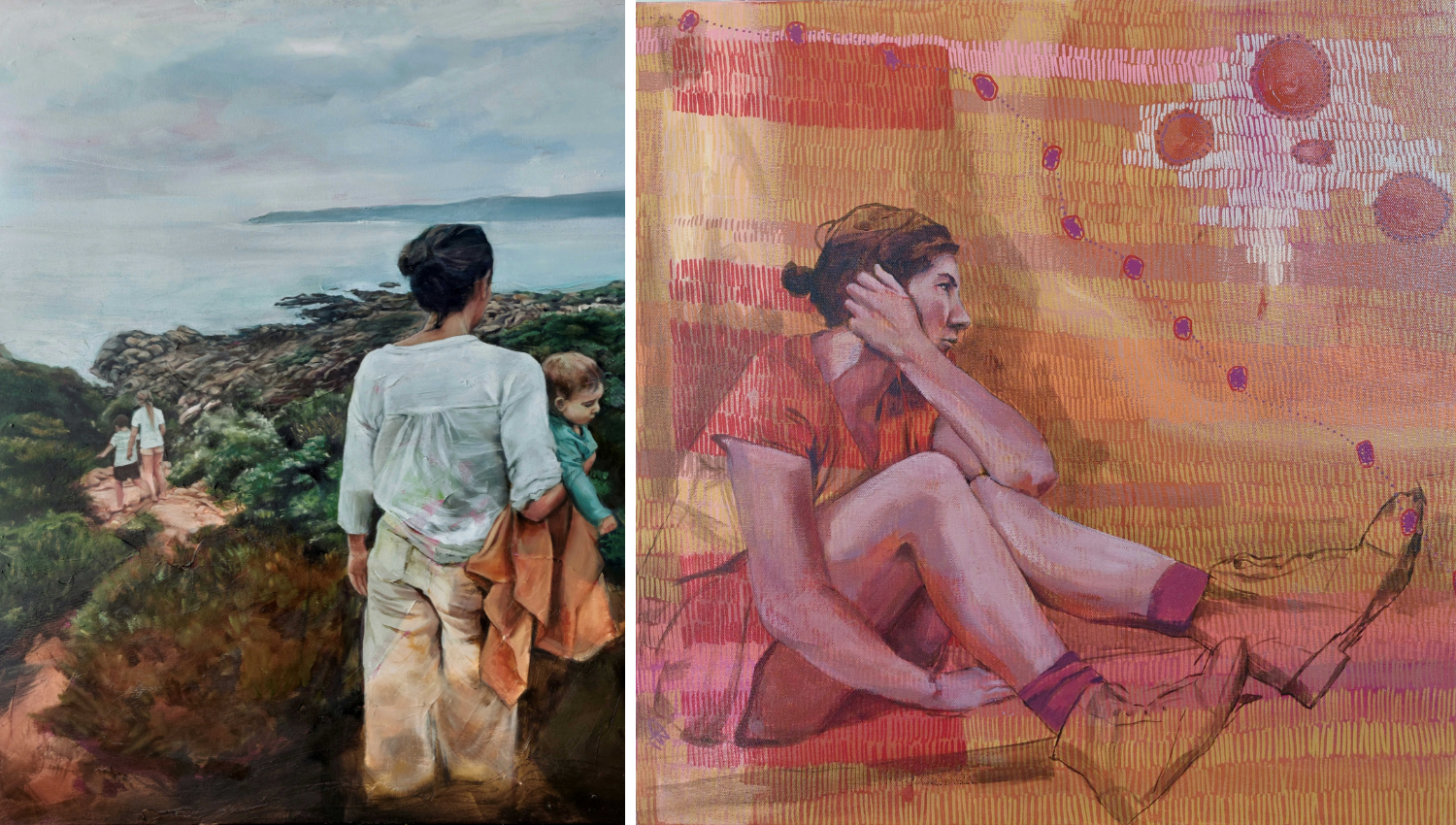 Culture and Landscapes of Wadandi Boodja
Cassandra Bynder's colourful, and often abstract work explores her Noongar heritage and culture, motherhood, healing and the psyche. Cassandra has won multiple awards, as she continues to challenge modern ideals and ways of living and heal the trails left from intergenerational trauma through her work.
We also love how Paris-born photographer Martine Perret is able to capture the colours, patterns and textures of Wadandi country.
---
Margaret River Region Open Studios is free to attend. It runs 9th to 24th September 2023 across the region. Pick up an event guide or visit Meet the Artists to plan your journey.